Sealcon

Sealcon is the leading supplier of strain relief, circular connectors, enclosures, and accessories with over 6,000 products available. We offer a variety of configurations to make it easy for you to find the right part for your applications. Sealcon's products are suitable for a wide variety of industries including manufacturing, automation, packaging, food preparation, wind & solar, and more.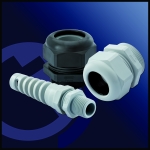 When you are looking for securing your wires and cable, we have a large number of liquid tight cable glands available in a number of sizes and thread type. Strain Relief options are available in PG, NPT, and Metric sizes and are also available in nylon and nickel plated brass. The design of our liquid tight strain relief comes with a number of features that made them industry leaders. Overlapping clamping splines apply concentric pressure to the seal and the wire which ensures the cable is tightly secured. In addition the O-ring and strain relief inserts provide liquid tight protection.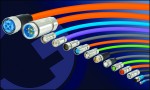 Besides our extensive strain relief product offerings, we provide a wide range of circular connecters for power, signal, and Ethernet. Our connectors are available in a variety of sizes from M8-M40, in materials such as nickel plated brass and stainless steel. Options available with crimp and dip solder contacts in straight, right angle, and panel mount configurations.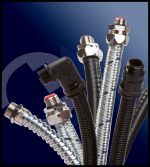 We have a variety of conduits available for any application. Available In nylon, metal, and braided options. In addition we have a high flexibility option that is ideal for robotics.
Adapters, Reducers, Enlargers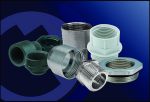 When you need to convert thread types, we have a large array of thread adapters that are able to adapt NPT, PG, and Metric threads. In addition we have a number of reducers and enlargers to ensure easy conversion of thread sizes.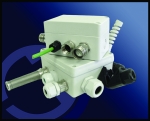 We have enclosures available in polycarbonate, polyester, steel, and ABS. We have square and rectangle options available with solid or transparent lids. Threaded and knockout holes available.